Author:
Source
Drupal 10 is almost here, and we cannot wait for the community to experience the latest version of Drupal! With an expected release date of 14 December, we have less than two weeks to go. The Drupal Association is hosting 10 Days of Drupal 10 giveaways in celebration of the release! 
From 5 December to 14 December, tag us daily on Twitter with a Drupal 10-themed meme or graphic for the chance to WIN an exclusive Drupal 10 hoodie. Your Drupal 10 meme or graphic can be highlighting one of your favorite Drupal 10 features, upgrades, or anything else related to Drupal 10.
Here are some examples for inspiration: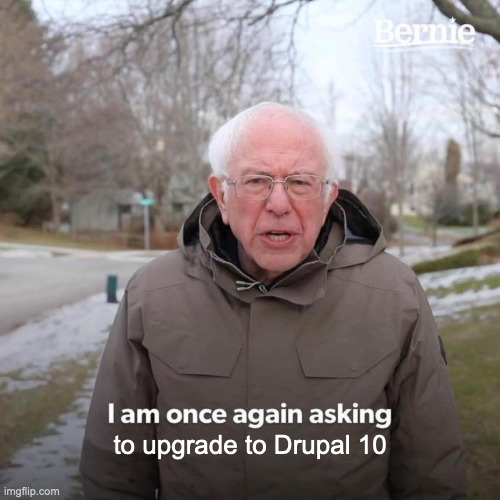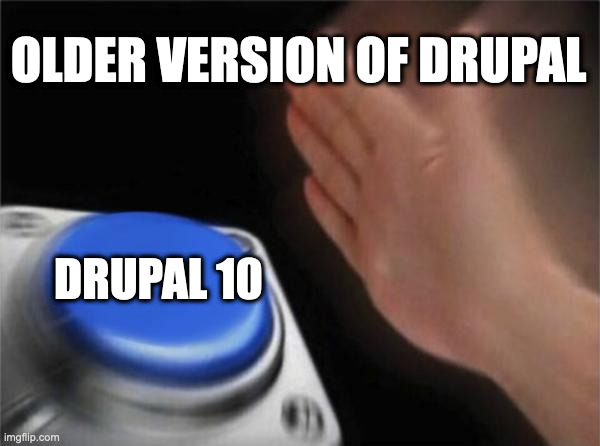 Then, on #Drupal10's expected release day, 14 December, we're giving two lucky winners a chance to win a ticket to DrupalCon Lille or DrupalCon Pittsburgh (your choice!). To win, all you have to do is tag us with a video of your Drupal 10 release party. After that, we'll randomly choose two winners to receive one ticket each.
We want to see how you celebrate the release, so feel free to get creative and show us your celebration. We can't wait to see all of your videos!
On Monday, 5 December, head to the Drupal Association Twitter account, @DrupalAssoc, for the kickoff of 10 Days of Drupal 10 and your chance to win! In the meantime, check out the new features on the Drupal 10 page. The Drupal 10 page also contains all the information you'll need to ensure a smooth upgrade to Drupal 10.
Are you hosting a Drupal 10 party in celebration of the release? Share it with the community by adding it to the Community Events page on Drupal org!