Author: maemalynn@linuxfoundation.org (Maemalynn Meanor)
Source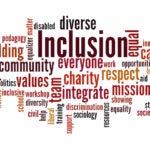 Open source, naturally by design, welcomes diversity because anyone can contribute the code from anywhere in the world. Teams are often geographically distributed, which leads to more expertise, viewpoints and life experiences and positive results.
The post Lean in to the Linux Foundation's Software Developer Diversity and Inclusion (SDDI) Project appeared first on Linux.com.