TypeDB – A strongly-typed database
Open source collabrative network
TypeDB is a strongly-typed database with a rich and logical type system. TypeDB empowers you to tackle complex problems, and TypeQL is its query language. TypeDB allows you to model your domain based on logical and object-oriented principles. Composed of entity, relationship, and attribute types, as well as type hierarchies, roles, and rules, TypeD…
PureVisionHD 1080
MediaPortal – An Open Source Windows Media Center for FREE!
Welcome to the forum thread for PureVisionHD 1080! HINWEIS: Für deutschsprachige Benutzer gibt es dieses Forum: PureVisionHD Deutsches Forum As this forum has grown within the last 9 (!) years, I recommend to start from the last page to find answers you maybe looking for …. Read more…
Open-source security: It's too easy to upload 'devastating' malicious packages, warns Google
Latest topics for ZDNet in Open-Source The Google and OpenSSF Package Analysis project aims to reduce security risks created by developers' crazy package-updating schedules.
The Last Morning in Pompeii & The Night Pompeii Died: A New Video Series Explores the End of the Doomed Roman City
Open Culture
We're still learning what happened in Pompeii in 79 AD. In the broad sense, of course, we know exactly what happened: the volcano Mount Vesuvius erupted, overwhelming the city (as well as Herculaneum) with heat and entombing it in ash. But what exactly was going on in Pompeii's last days? Absent the power of time travel, we can never …
Kollaboration: Nextcloud Hub 24 bietet Datenexport für Nutzer
Golem.de – Open Source Software
Das Nextcloud-Projekt will seinen Nutzern mehr Freiheiten bieten als bei der proprietären Konkurrenz. Ein Datenexport soll das nun zeigen. (Nextloud, Groupware) …
ODSC East 2022 Keynote by Luis Vargas, Ph.D. – The Big Wave of AI at Scale
Open Data Science
In this session Luis Vargas, Ph.D. will discuss the current trend of increasingly larger AI models, empowering a wider range of tasks in the language, vision, and multi-modality space, with growing levels of capability. Luis will give an overview of the research and engineering efforts supporting the trend, its product and engineering impact at Mi…
[Azure] Where is my Docker container running?
Docker: An open source project to pack, ship and run any application as a lightweight container I wonder if anyone is using Docker with Azure and could possibly help me. I have a Docker container that is running as a result of the following process: However, I simply cannot find how to access my container. There's nothing under "Container instances" within Azure, and if I run az container list …it gives me an empty list. Ye…
GNU Debugger 12.1 erweitert Anbindung für LoongArch und OpenRISC
Linux und Open Source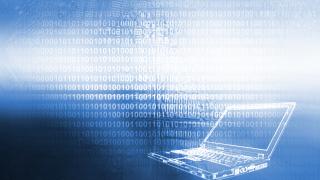 Neben dem Zusammenspiel mit zusätzlichen Architekturen unter Linux stabilisiert der Debugger das vor drei Jahren eingeführte Multithreaded Symbol Loading….
David Byrne's Playfully Illustrated Book Presents A History of the World (in Dingbats)Books Archives – Open Culture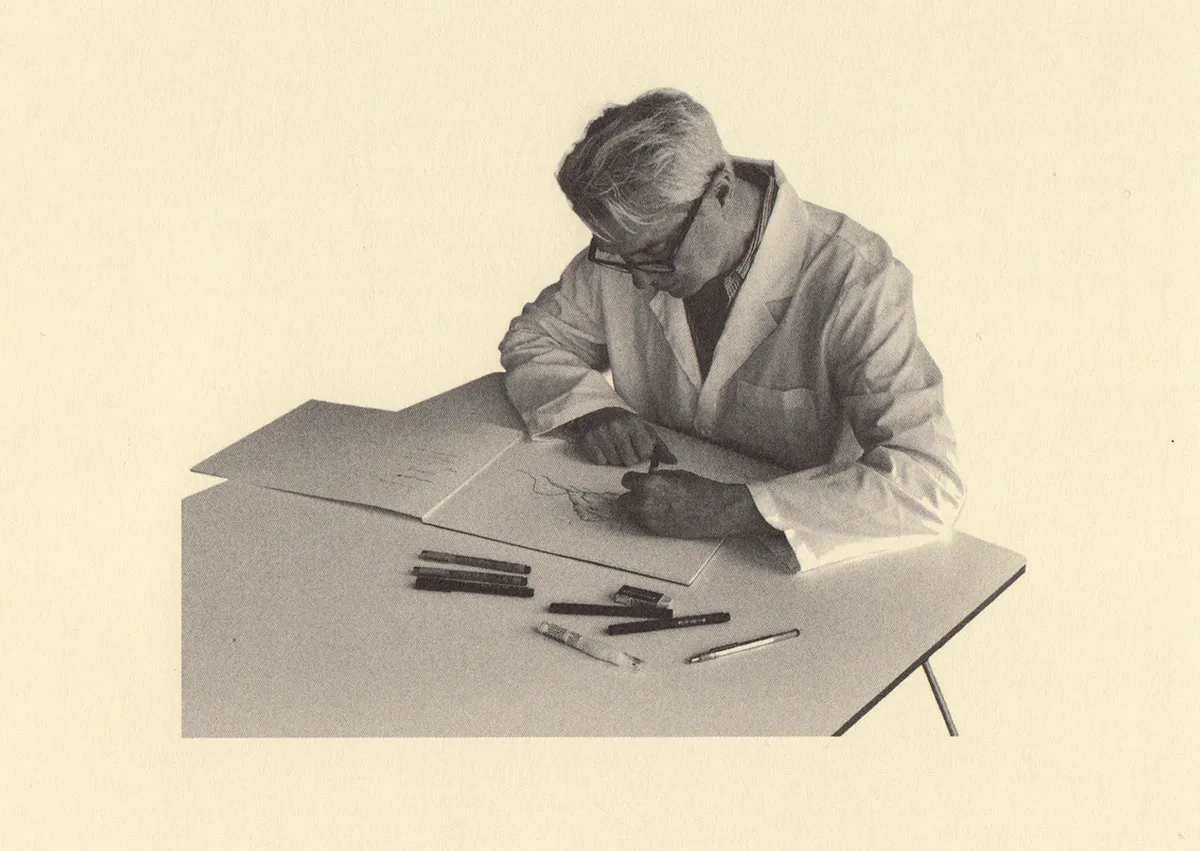 What does David Byrne know about the history of the world in his new book A History of the World (in Dingbats)? As much as he knows about psycho killers, burning down houses, and "non-rational logic," the subject of a show at New York's Pace Gallery this past February featuring elaborate doodles Byrne calls "dingbats." That is to say, he knows q…
Hi no youjin
Creative Commons (pls read the rules) Pool
clvs7 has added a photo to the pool: …
Alexa chiama, Arduino risponde!
Elettronica Open Source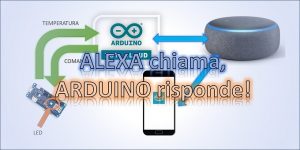 Dotare il proprio Arduino di comandi vocali non è mai stato così semplice grazie all'integrazione con sistemi di sintesi vocale per la propria smart home. In questo articolo affronteremo un progetto passo passo per configurare il proprio progetto Arduino in modo tale da poter interloquire con i comandi vocali Alexa, il sintetizzatore vocale di Amaz…
Open source and liability – CoinGeek"open source" – Google News …
Watch The Air Force's New Ship-Killing Smart Bomb Snap A Vessel In Two
NOSI – Naval Open Source Intelligence™ War Zone – The Air Force has said it wants its new anti-ship version of the ubiquitous Joint Direct Attack Munition to have "torpedo-like" capabilities. …
Patrice Lewis Finds It Hard To Believe Huge Spike In Processing-Plant Fires Is Coincidental – And So Do We
Open Source Truth
OK, this has got to be said. I'm certain most of you have heard about the curious and alarming string of fires, explosions and accidents hitting food-processing and fertilizer plants across the nation. Here is a partial list: …
OSD 167: Gun culture is v2.0 software on v1.0 hardware
Open Source Defense
This week Walther introduced the PDP F-Series, a compact gun designed for women: What "designed for women" usually means is that you paint the gun pink and call it a day. But the problem is that most female-focused products in the gun space stop there. Design isn't the color that you paint your product. Design is how the product works. And from …
MiSTer FPGA in 2022: A Primer Guide to Retro Gaming's Open-Source Hardware Emulator / MY LIFE IN GAMING
Open Source on Reddit
submitted by /u/r_retrohacking_mod2 [link] [comments] …
JDK 19: The features targeted for Java 19
InfoWorld Open Source Java Development Kit 19, due this September, now has four features officially proposed for it. Two recent additions, virtual threads and pattern matching (both previews), join two previously cited features, a vector API (in a fourth incubation) and a port of the JDK to the open source Linux/RISC-V instruction set architecture (ISA). JDK 19, or …
FSF Events: LibrePlanet workshop – May 23 – Installing Ourselves into LibrePlanet
Planet GNU …
Links Roundup – May 3, 2022
Open Source Musings — Scott Nesbitt #linux #FOSS …
Optimizing and deploying transformer INT8 inference with ONNX Runtime-TensorRT on NVIDIA GPUs
Microsoft Open Source Blog
Mohit Ayani, Solutions Architect, NVIDIA Shang Zhang, Senior AI Developer Technology Engineer, NVIDIA Jay Rodge, Product Marketing Manager-AI, NVIDIA Transformer-based models have revolutionized the natural language processing (NLP) domain. Ever since its inception, transformer architecture has been integrated into models like Bidirectional Encode…
Pop!_OS 22.04 is here, and it's the best release yet from System76 
Open source | TechRepublic Jack Wallen takes a look at some of the new additions and improvements to Pop!_OS 22.04. The post Pop!_OS 22.04 is here, and it's the best release yet from System76  appeared first on TechRepublic. …
Tinkerforge Standalone mit ESP32 Bricks
Tinkerforge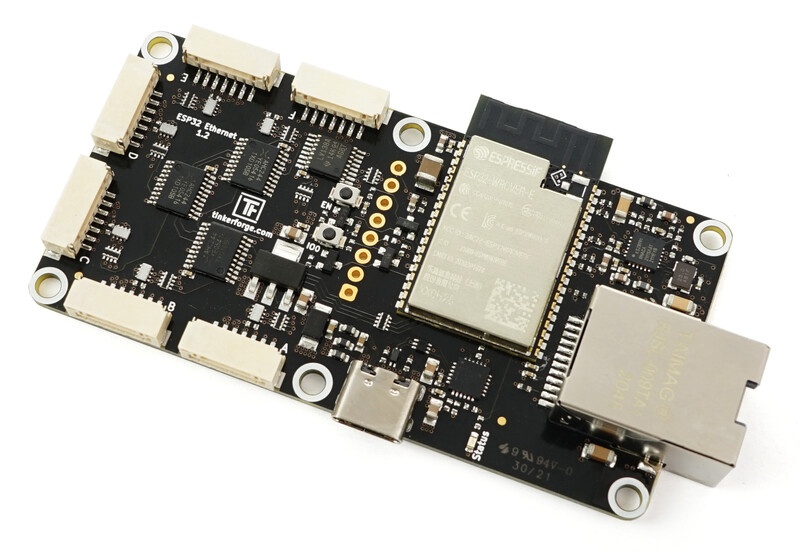 Schon seit längerem setzen wir den ESP32 Brick und den ESP32 Ethernet Brick für unsere WARP Charger ein. Beim WARP Charger (Generation 1) kam der ESP32 Brick als zentrale Steuerung zum Einsatz, bei der aktuellen Generation WARP2 Charger setzen wir auf den ESP32 Ethernet Brick. Heute haben wir diese Bricks auch offiziell für das Tinkerforge Bauk…