Author: Ashwin Ramaswami and Mirko Boehm
Source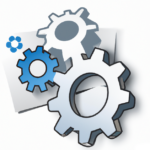 The European Union is making big changes to cybersecurity requirements with its proposed Cyber Resilience Act (CRA). You may have heard about the CRA's potential impact on the open source ecosystem. But what does the Cyber Resilience Act mean for you? This post is an introduction to the Act and explains how it may affect the open source maintainers and developer community. Note that this post is based on a draft of the CRA from September 15, 2022. The Act is still in a draft stage and getting feedback, and its provisions may differ before it is passed into law.
The post Understanding the Cyber Resilience Act: What Everyone involved in Open Source Development Should Know appeared first on Linux.com.