HPE Technology Listen to this conversation between Ted Dunning, HPE and Sumer Johal, AgStack Founder, to understand how, ultimately, …
psymetadata: An R Package Containing Open Datasets from Meta-Analyses in Psychology
Journal of Open Psychology Data Latest Articles
We present 22 open-source datasets from meta-analyses in psychology. These data span areas such as social, developmental, and cognitive psychology, among others. These datasets are useful for two main purposes: (1) for demonstrative use in the teaching of meta-analysis techniques and (2) the illustration of novel statistical methods in journal art…
Mantine – A fully featured React components library includes more than 120 customizable components and hooks
Open source collabrative network
Mantine is a fully featured React components library includes more than 120 customizable components and 40+ hooks to manage state and UI management. Mantine core library includes all essential components: inputs, buttons, modals, popovers, typography elements, layout management, etc. …
Eddie Jaoude Contribute to our open source project LinkFree which is an open source alternative to LinkTree …
Percona Join Matt Yonkovit, The Head of #OpenSource Strategy at Percona, as he sat down with Joshua Drake, President of Command …
1Password In this jam-packed episode, we reveal our giveaway winners and invite you to compete in the Quest for the Lost Console – our …
St John the Baptist Church Tuebrook The Chancel
Creative Commons (pls read the rules) Pool
michael_d_beckwith has added a photo to the pool: Website : www.michaeldbeckwith.com Email : michael@michaeldbeckwith.com I have released this photograph as a Public Domain photograph. Even though they are public domain photographs, they are NOT SUPPOSED to be used commercially. Here is a photograph taken from the Chancel inside St John the…
NVIDIA Contributes H100 Tensor Core-based HGX Baseboard Physical Spec to OCP OAI Project!
The Open Compute Project (OCP) is pleased to announce that NVIDIA is contributing its HGX-H100 GPU baseboard physical specification to the OCP Open Accelerator Infrastructure (OAI) Sub-Project. NVIDIA's contribution of the HGX baseboard to the OCP Community will have a huge impact on the OAI S (…)
Robótica Acessível O projeto: O presente projeto consiste na disseminação e desenvolvimento da robótica em instituições de ensino fundamental e …
CVE-2022-30973: Apache Tika: Missing fix for CVE-2022-30126 in 1.28.2
Posted by Tim Allison on May 31Description: We failed to apply the fix for CVE-2022-30126 to the 1.x branch in the 1.28.2 release. In Apache Tika, a regular expression in the StandardsText class, used by the StandardsExtractingContentHandler could lead to a denial of service caused by backtracking on a specially crafted file. This only affects…
DistroTube … AND OPEN SOURCE SOFTWARE THAT I USE: Brave Browser – https://brave.com/dis872 📽️ Open Broadcaster Software: … 1:39 … of course is one of the founders of what we consider the open source movement he was one of the
Stories by ODSC – Open Data Science on Medium
Editor's Note: Dr. Anand Srinivasa Rao is a speaker for ODSC Europe 2022. Be sure to check out his talk, "Digital Twins: Not All Digital Twins are Identical," there! As we try to bridge the gap between digital and physical systems, we increasingly hear about "digital twins." Like many other concepts (e.g., Artificial Intelligence or Metaverse) the…
Docker: An open source project to pack, ship and run any application as a lightweight container
What is the point of a docker swarm when the master goes down of the stack, all services become unavailable. Isn't docker swarm designed to be a failover when one node goes offline? submitted by /u/Trapsh0t [link] [comments]…
Si Chen In this talk for the Blockchain Supply Chain Association, I discuss: – Why is carbon accounting hot now? – Why do we need …
Percona Listen to the interviews from #PerconaLive 2022. David Stokes invited amazing guests to talk to him about open source …
AlmaLinux 9 schließt zu Red Hat Enterprise Linux 9 auf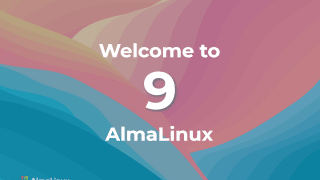 Nur wenige Tage nach der Vorlage ist auch der RHEL-Klon AlmaLinux OS in Version 9 erschienen. Neben ISOs gibt es diverse Live-, Container- und Cloud-Images….
Gitee: China zensiert offenbar Open-Source- Projekte
Golem.de – Open Source Software
Der chinesische Code-Hoster Gitee hat zahlreiche Open-Source-Projekte blockiert. Die Entwickler müssen einzeln dagegen vorgehen. (Open Source, Zensur) …
OpenInfra Summit recaps and insights
OpenStack: Open Source Cloud Computing
Hello everyone, ​ For anyone who isn't attending the OpenInfra Summit but wants to stay updated on it. Follow Fairbanks on LinkedIn. We we will post recaps and interviews with speakers at the summit. https://preview.redd.it/8cclm31z2s291.png?width=1080&format=png&auto=webp&s=5aa95b56528741f903aece2f3d99f0049e416f4e submitted …
tHe Outter Limit Open-source software is computer software that is released under a license in which the copyright holder grants users the rights to …
Bar Magnet Field Line Simulator JavaScript Simulation Applet HTML5
Open Source Physics @ Singapore (Easy JavaScript Simulation and Tracker) and TagUI (AI-Singapore)
 https://iwant2study.org/ospsg/index.php/interactive-resources/physics/05-electricity-and-magnetism/07-magnetism/700-magnetbar  updated to allow greater user control, compass show/hide, number of field lines to draw at play. …
Italian Advice on How to Live the Good Life: Cigarettes, Tomatoes, and Other Picturesque Small Pleasures
"I guess everybody's got a dream and we're all hoping to see it come true," muses Giovanni Mimmo Mancusou, a philosophical native of Calabria, the lovely, sun-drenched region forming the toe of Italy's boot, above. "A dream coming true is better than just a dream." Filmmakers Jan Vrhovnik and Ana Kerin were scouting for subjects to e…
TVServer crash on start after MySQL update from 8.0.28 to 8.0.29
MediaPortal – An Open Source Windows Media Center for FREE!
I updated my MySQL server from 8.0.28 to 8.0.29 and now the tvservice crashes on start. The attached log doesn't give me a clue what's going wrong. This affects MediaPortal 1.29 and 1.30 Pre-Release. I did a packet capture of the communication with the tvservice and MySQL but cannot see anything obviously wrong there, too – however, I don't know …
RViz plugin to visualize camera FOV
ROS Answers: Open Source Q&A Forum – RSS feed
Hey guys, Is there any RViz plugin which renders the field of view of a camera (like a 2D sector or 3D cone) in RViz? Thanks
Schools Should Be Using Open Source Software.
submitted by /u/navneetmuffin [link] [comments]…
Europe markets open to close: German, euro zone inflation guides sentiment – CNBC
Europe markets open to close: German, euro zone inflation guides sentiment  CNBC…
IC per dispositivi medici impiantabili
Sul blog di Elettronica Open Source puoi leggere non solo tutti gli articoli Premium riservati agli abbonati Platinum 2.0 e inseriti nella rivista Firmware 2.0 (insieme ad articoli tecnici, progetti, approfondimenti, news, tutorial a puntate e molto altro) ma anche gli articoli della Rubrica Firmware Reload. In questa Rubrica del blog abbiamo racco…
Are we really aware of the harm Big Tobacco causes our planet?
Posted by Ailsa Rutter OBE, Director of Fresh and Balance on World No Tobacco DayThe annual World Health Organization (WHO) campaign highlights the many harms of tobacco. This year's theme explores the growing threat to our environment. We know that smoking is the worst thing that we can do for our health – 8 million people around the world lose th…
OSD 171: Articles for emergencies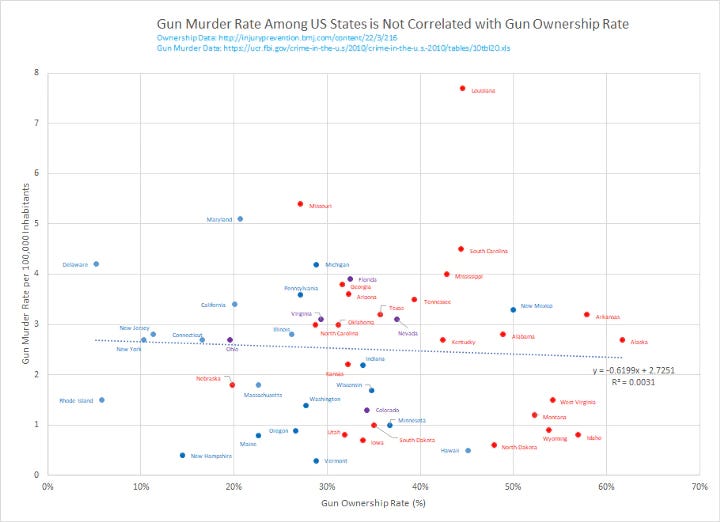 The outline of the discussion after a mass shooting is so rote that even the observation that it's rote is now itself a cliché. That's a second terrible layer on an event that already lacks no horrors. What this also means is that there's little new to say on the subject. And if there was something new to say, you should be wary of it — during eme…
The Open Source Software Security Mobilisation Plan: Takeaways for security leaders – ARNnet
The Open Source Software Security Mobilisation Plan: Takeaways for security leaders  ARNnet…
The Royal Fleet Auxiliary in 2022
NOSI – Naval Open Source Intelligence™
Navy Lookout – The ships of the Royal Fleet Auxiliary are critical for the Royal Navy to operate worldwide but despite its excellent capabilities, the service is in slow decline. Here we look at the current status of the fleet. …
Editorial Automation: Why & How to Set Up Chat-Ops for your Own Review System on GitHub
rOpenSci – open tools for open science
Anyone can contribute a software package to the rOpenSci suite as long as it fits our scope (research lifecycle software and statistical software) for a transparent, constructive, nonadversarial and open review. In practice, the review steps are all recorded in GitHub issue threads (example). Software peer-review involves coordinating and tracking …
OpenNebula CE Patch Release 6.2.0.1 is Available!
OpenNebula – Open Source Cloud & Edge Computing Platform

Users of our Community Edition can now access a new CE Patch Release from our public repository! 🤓 We've recently launched the new version 6.4 "Archeon" so, following the release policy we announced in 2020, CE 6.2.0.1 comes with the open source migration packages that you will need to upgrade your old versions to the 6.2 series! 🚀 After this on…